Service has transformed my trading
I cannot say enough good things about Ernie and the 0-DTE service. I have been selling option premium for well over ten years with very average results and most recently had been following TastyTrade and their mechanics. After 760 round trip trades last year following TastyTrade mechanics, I broke about even and ended with a… READ MORE "Service has transformed my trading"
It opened my eyes
I had had experience with the high risk, low reward strategies for options before, and they never worked out. Win a little and then on your losers you give back all your gains. This has opened up a new way of trading for me. It is invaluable to me, and something I'm grateful to Ernie… READ MORE "It opened my eyes"
Trade With An EDGE
I have been with Ernie's 0-DTE service for exactly 3 weeks, and these are my honest thoughts. First to the method that is employed: I am not brand new to trading, but I am brand new to options trading. I always wanted to learn how to trade options successfully but the subject confused me and… READ MORE "Trade With An EDGE"
Worth the price x 10.
Ernie's approach towards trading is all about low risk high reward. This takes a lot of the pressure off trading index options. You won't be fretting that a single bad trade will blow up your account as with other 0DTE strategies. I consider this one of the best approaches to 0DTE. Beyond rewarding trades, Ernie… READ MORE "Worth the price x 10."
No Risk High Reward
Asymmetrical trading is one of the best and transparent trading communities I have came across in my 25 years of trading experience. Ernie is very frank and transparent about his strategy and both wins and losses are discussed and analyzed in the Discord group and retrospective weekend calls. If you're looking for a spoon feeding… READ MORE "No Risk High Reward"
Superior Product
I am new to option trading, just now at a year. What I appreciate most about Ernie's service is he truly seems to enjoy being a mentor. You can tell its important to him that all his students truly understand the why's of a trade. I find this perspective very rewarding and already have been… READ MORE "Superior Product"
Minimalism that delivers!
There is a minimalism to Ernie's approach that I find refreshingly different compared to what I have seen at some of the services out there. A single 0-DTE Butterfly strategy at the core, although with internal variants, to meet the different market conditions defined by volatility of the day. A missionary zeal to keep the… READ MORE "Minimalism that delivers!"
Never Any Stop Loss Orders!
Broker "Stop Loss" orders very rarely do what they are intended to do. Any system that relies on them will fail regardless of how well it did in a "paper" account. The ONLY work-a-round is to categorically avoid them. This service will teach you how.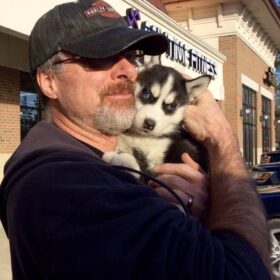 Great Service, Great Price
Unfortunately, I had to leave the service recently but hope to join back again one day. Ernie's service is quite great; the no-BS, no-nonsense strategies was really quite refreshing, and you really learn A LOT about overall market indicators as well as how crucial things like volume profile can really be in finding overall market… READ MORE "Great Service, Great Price"
Great, if you're willing to learn.
This service is designed for the person who is willing to read the educational material apply it to their trading. You need to listen to Ernie when he's giving you suggestions. If you're looking for alerts and someone to hold your hand through each and every aspect of the trade then this isn't for you.… READ MORE "Great, if you're willing to learn."
0-DTE ROCKS!
Ernie is by far the hardest working teacher of trading principles I have ever had the pleasure of learning from. His consistent message of LOW Risk – HIGH Reward trading is a complete change in the mindset I was taught for years. I highly recommend this service as it will change your outlook on how… READ MORE "0-DTE ROCKS!"
Stop whatever you've been doing to lose money in the market and pay attention!
I've been trading various products for years, everything from stocks to Forex with some success and plenty of losses. All the time with anxiety and frustration. I've also spent thousands and thousands of dollars on various systems that promise the world and deliver nonsense most of the time. Nothing I've ever tried has worked like… READ MORE "Stop whatever you've been doing to lose money in the market and pay attention!"
Why I like the 0-dte approach.
I came to Ernie's site 0-dte.com looking for information on 0dte strategies. As an options trader I was looking for daily performance strategies to complement the ones I already do longer term. After trying for a single week I decided to subscribe for a full year. I really like the risk/return approach of asymmetric strategies… READ MORE "Why I like the 0-dte approach."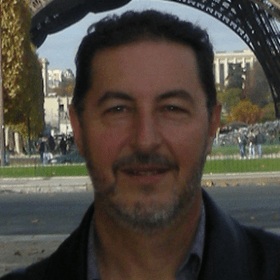 A Very low risk 0dte Strategy
This is by far the best option strategy with exceptional mentorship service. I love this strategy because the risk is very low compares to any other strategy and the reward is very good, a wonderful risk to reward approach, this service will teach you a framework that can compound your money at an exponential level,… READ MORE "A Very low risk 0dte Strategy"
0-dte.com Testimonial
I have had many subscriptions to Options Services, however there has not been any like what Ernie brings to the table. His way of teaching and answering all my questions and providing phone and one and one support is like no other service. Ernie truly wants the user to master the craft of the butterfly… READ MORE "0-dte.com Testimonial"
Active trading group with winning strategies
I've been a member for almost two weeks and am really impressed with the 0-dte trading group! Ernie is very active within the community and hosts daily streaming morning and afternoon calls. He posts his trades daily and more importantly explains the why behind the trade and risk management. I'm looking forward to learning all… READ MORE "Active trading group with winning strategies"